The Team - Cleatous J. Simmons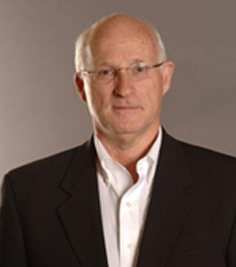 Cleatous J. Simmons
You can e-mail Cleat at cleat@markmaraia.com  or call him on his direct number 407- 645-5873.
Cleatous Simmons has practiced law since 1977, the first 25 years with Orlando, Florida's largest law firm.  His expertise as an attorney is enhanced by a total of 43 plus years experience in leadership, management, communication, team building, and a wide spectrum of other business applications.
He holds two engineering degrees.
He has taught college-level courses in the fields of engineering, business law and environmental ethics.
Professional Profile
2002- 2009: General Counsel for $150 M annual revenue 1,100 employee corporation providing information management and technology related services to 85+ colleges and universities.
1977-2002: Lowndes, Drosdick, Doster, Kantor & Reed, PA – Senior Partner. Specialized in information technology, business contract, commercial real estate and environmental law.  Managed three teams of 15 attorneys and 25 legal staff personnel.  Served on management committee and was responsible for oversight of various firm administrative areas.  Routinely placed in the top 10% of his firm in rainmaking, generating in excess of $1M per year for several years.
1967-1974: United States Air Force – Award Winning Assistant Professor, Engineering Mechanics and Materials Department, United States Air Force Academy, Colorado Springs, Colorado; Materials Engineering consultant to engineers designing weaponry at the Air Force Armament Laboratory, Eglin Air Force Base, Florida. Two years experience as a Combat Control Team Leader, a parachute- qualified air traffic control officer responsible for training and leading a 21-member combat control team; retired from United States Air Force Reserves after 23 years commissioned service as a Lieutenant Colonel in 1990.
Education
1963-1967: United States Air Force Academy – Bachelor of Science degree, Engineering Science
1969-1970: University of Michigan – Master of Science degree, Engineering Metallurgy
1974-1977: Vanderbilt University, School of Law – Doctor of Jurisprudence degree.
Teaching and Coaching – A Special Interest
Throughout his career, beginning with his faculty position at the United States Air Force Academy, Cleat Simmons has sought out opportunities to be a teacher.  He has long enjoyed educating and preparing others to become more productive and fulfilled at whatever their personal or career pursuit.  Whether as an instructor in a commercial real estate law seminar, an adjunct professor or an adult Sunday School teacher, Cleat has strived to teach so that those before him do not simply learn the subject matter, but understand themselves better as they relate to the subject matter. In a similar vein, he believes in the value of mentoring and has participated as a mentor in numerous personal and professional mentoring relationships.
His career in law has been characterized by coaching younger lawyers and his peers in business development and practice management skills. He actively sought experience in coaching and prepared himself for a coaching career while practicing law in his law firm. While at his firm he formed classes of young associates and trained them in the Maraia techniques of business development, enhancing their productivity as lawyers and their business development skills. In 2001 – 2002 he participated in a year long coaching training program to better prepare himself to be a practice management coach.
His seven plus years as general counsel to a nationwide higher education information technology and management firm gives him invaluable insights into managing a complex law practice, advising business leaders, understanding how lawyers must think about business impacts rather than just the law if they're going to be helpful to their business clients, and how his mentoring and coaching skills can be used to advance the business interests of his client.
Community Service
Cleat Simmons has continuously contributed his time and skills to work for the improvement of his community. Activities have included:
Winter Park Environmental Review Board
Leadership Winter Park, Class V, 1994-1995
Leadership Winter Park, Class VII, Class Co-Chair 1996-1997
Leadership Orlando, Class 36, 1995-1996
Member, School Board, The First Academy, 1987-1989; Chairman, 1988; Vice-Chairman 1987, 1989
Member, School Board, The Master's Academy, 1996-2000; Vice-Chairman 5 years; Chairman, Campus Planning Committee 5 years, responsible for leading a $5.2 million school construction project
Adjunct Professor, Business Law, University of Central Florida, 2000
Adjunct Professor, Environmental Ethics, Rollins College, 2001
Adult Sunday School Teacher, First Baptist Church/Orlando, 1983-2004
Adult Sunday School Teacher, First Presbyterian Church/Orlando, 2006 – present
Summary
Cleat Simmons is a multi-dimensional career professional. His wealth of business and legal experience makes him uniquely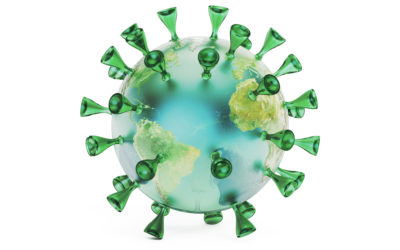 Dear friends, colleagues, family and friends, Do you have a COVID 19 prevention strategy? We do and it's one we'll share in this newsletter. I'm not a doctor nor am I considered an expert in health and wellness so feel free to take what I write with a grain of...
Latest Episode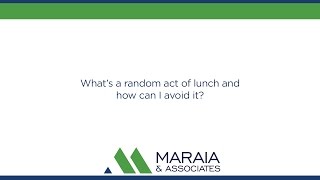 What\'s a random act of lunch and how can I avoid it?
What\'s a random act of lunch and how can I avoid it?

In business development, preparation is key. Without preparation, a marketing activity such as lunch can quickly become nothing more than a series of random events that doesn\'t generate any business. We call these random acts of lunch. With a little bit of preparation in advance, you can transform a random act of lunch into a successful business development opportunity.